The Modern Design rooms of the Colonna Suite del Corso offer the top of the comfort and can make feel pampered even the most demanding guest.
With a particular attention to every detail and to the quality of the services offered, they are available in different types and are characterized by the particularity of the furnishings and modern comforts. Each room has a shower with chromotherapy, modern furnishings, a minibar and a 45 '' smart TV
In addition to the rooms of the Colonna Suite del Corso, guests can decide to stay at the Spagna Luxury 'n Trevi Guest House, located in Via Zucchelli 2, which has two modern Deluxe rooms and a Classic room, all furnished in a modern style and with the same care that distinguishes the welcoming rooms of the Colonna Suite.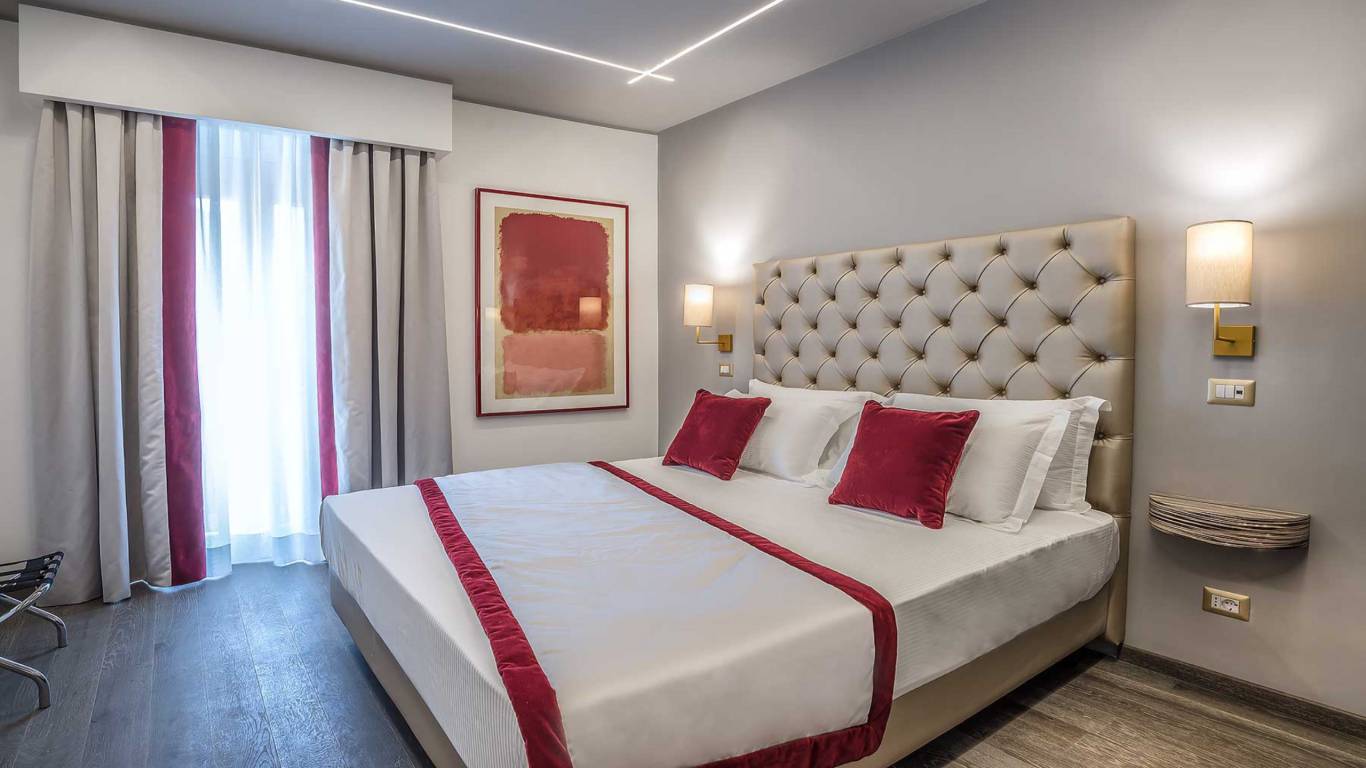 Small Room
Where comfort is combined with elegance
The elegant small rooms are furnished in a contemporary style with soft colors and functional accessories, private bathroom, coat rack, minibar, courtesy kit, shower with chromotherapy.








Book now perfect room for you
Superior Room
Attention to detail for maximum relaxation
These larger rooms are able to accommodate an extra bed to meet the needs of families. There is a private bathroom, clothes hanger, minibar, courtesy kit, chromotherapy shower.








Book now perfect room for you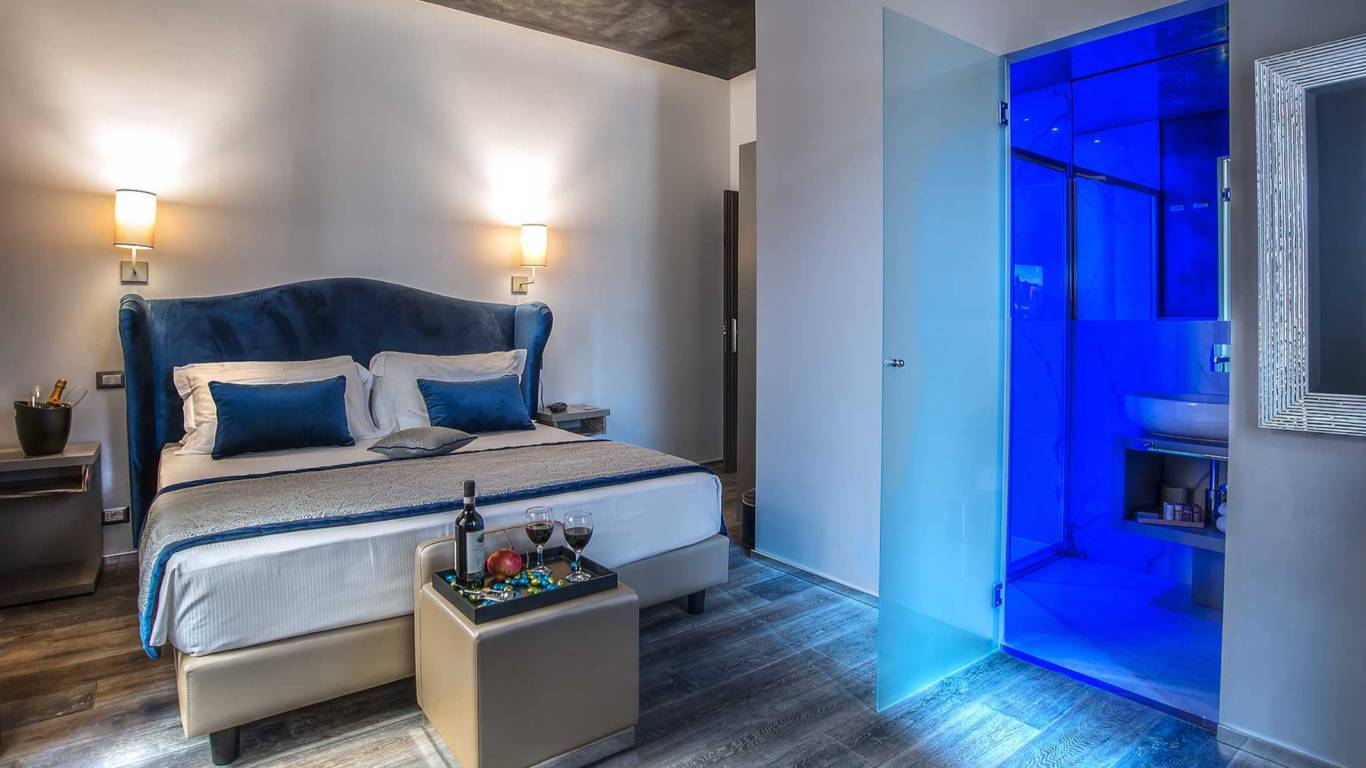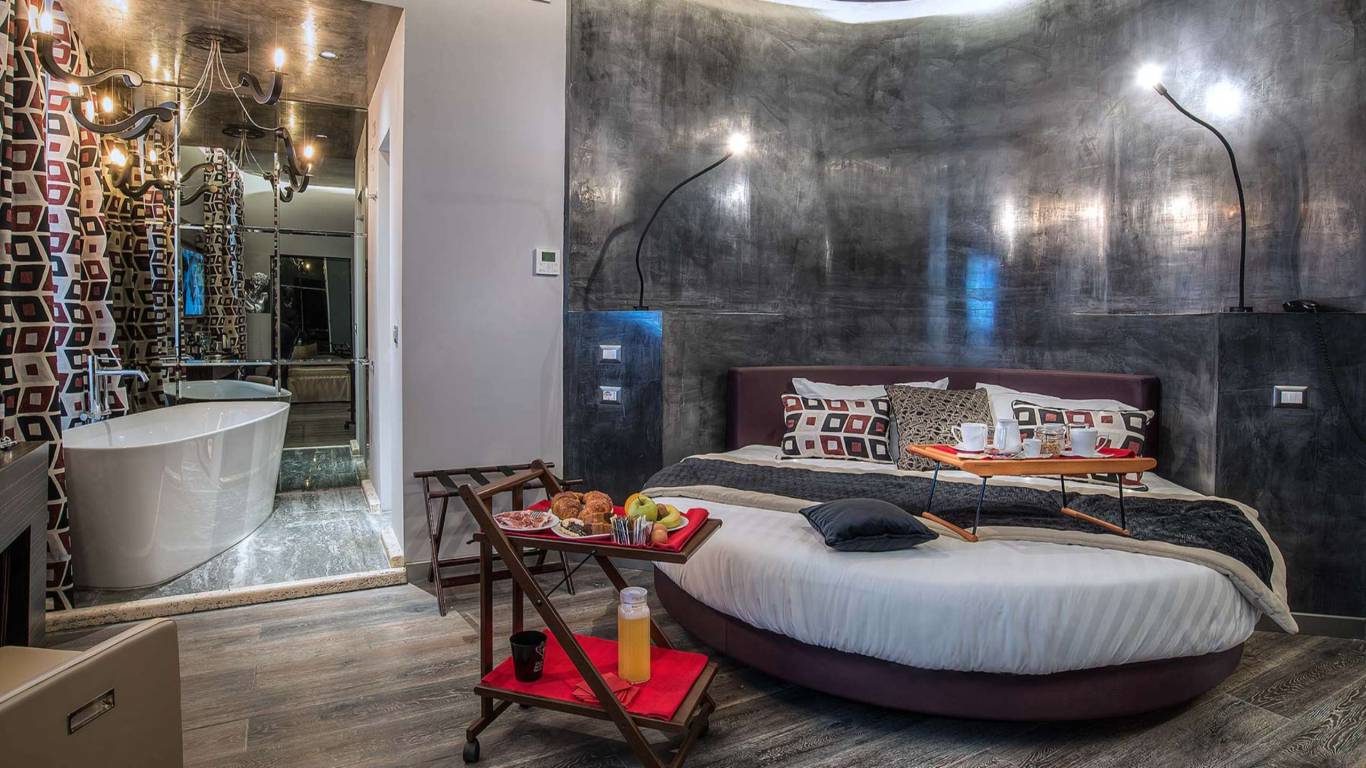 Deluxe Room
For an unforgettable stay
Each of these rooms is different from the other, in some you can find round beds, in other classic tubs and also different colors for your well-being.
Modern lighting and large regular or round double beds characterize this room. The particularity of the furnishing accessories gives a futuristic touch of great impact.
The soundproofing guarantees privacy and the numerous services ensure maximum comfort. In the Triple Deluxe Rooms there is also a comfortable sofa that can be transformed into an additional bed for one or two people if necessary.








Book now perfect room for you
Family Room
Comfort and space to be together
The quadruple room consists of two communicating rooms and is equipped with a double bed and two singles or two doubles. It is ideal for families visiting Rome with their children. Each room has its own bathroom with chromotherapy shower.
Separated sleeping areas offer intimacy and privacy. It is possible to place an additional bed for larger families.








Book now perfect room for you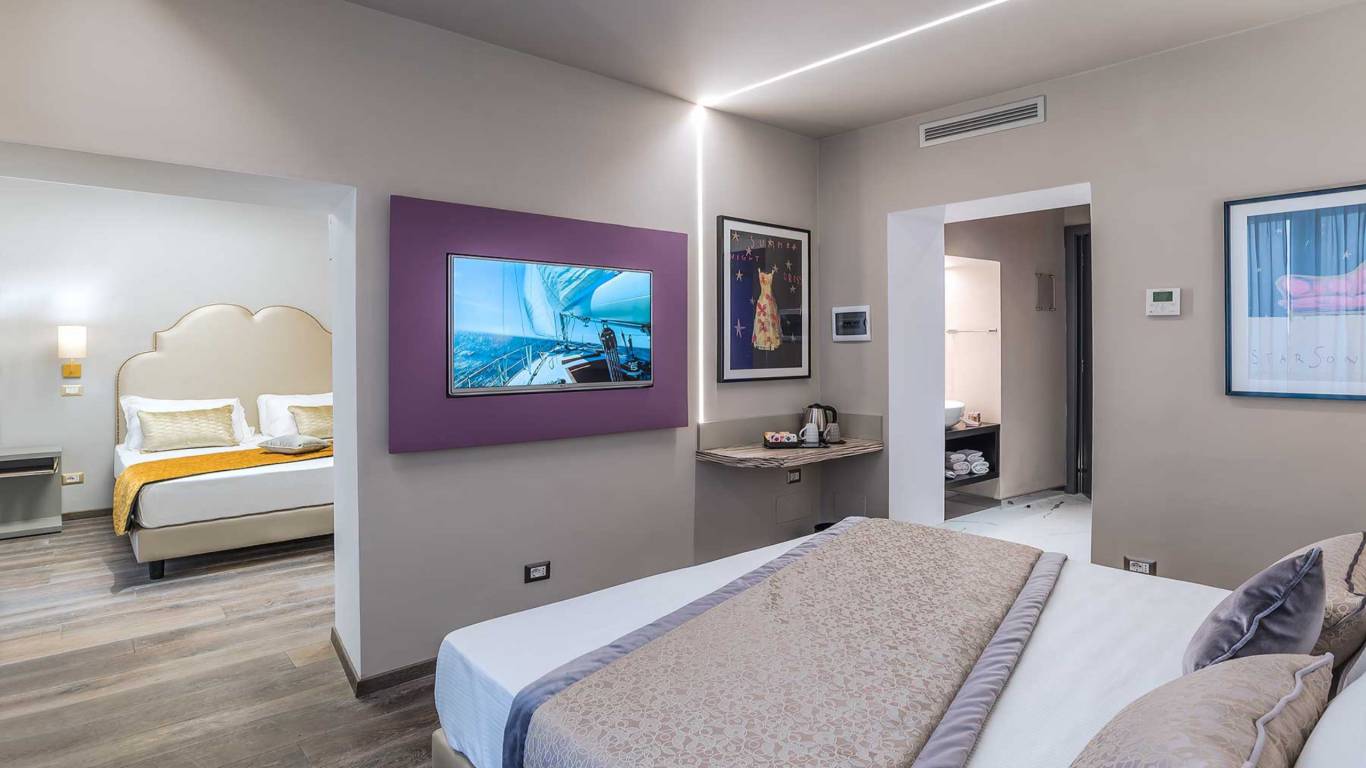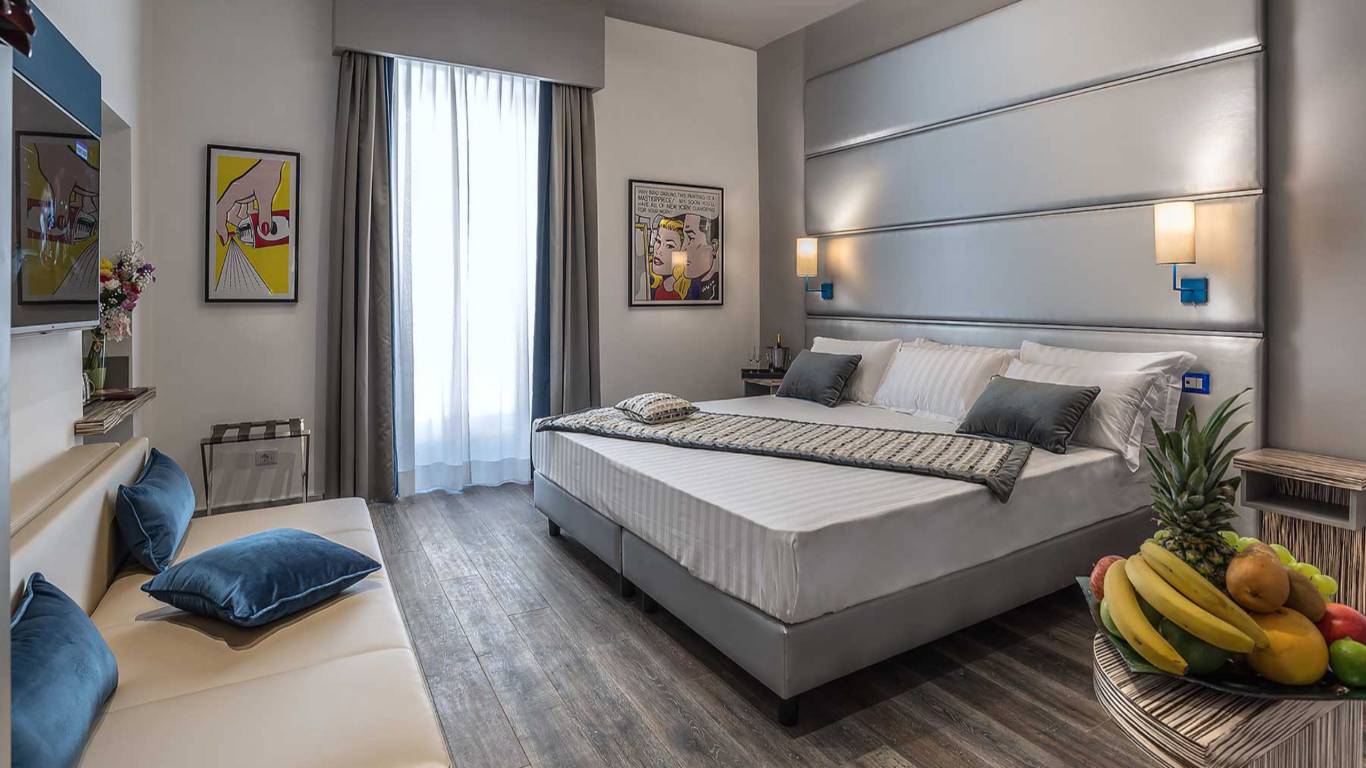 King Jacuzzy
A unique atmosphere to feel pampered
The charm of the whirlpool tub, linked to an imposing super king size bed, make our King room the ideal place to relax and pamper yourself for those who want to indulge in a little luxury after a whole day spent trough the historical streets of the capital city.








Book now perfect room for you
Suite Luxury
Give yourself the maximum to live a dream
With the unique Roman mosaic pool, Finnish sauna and modern lighting, this room takes you back to the times of ancient Rome. It is possible to book massages and treatments directly in your room at least 24 hours in advance.








Book now perfect room for you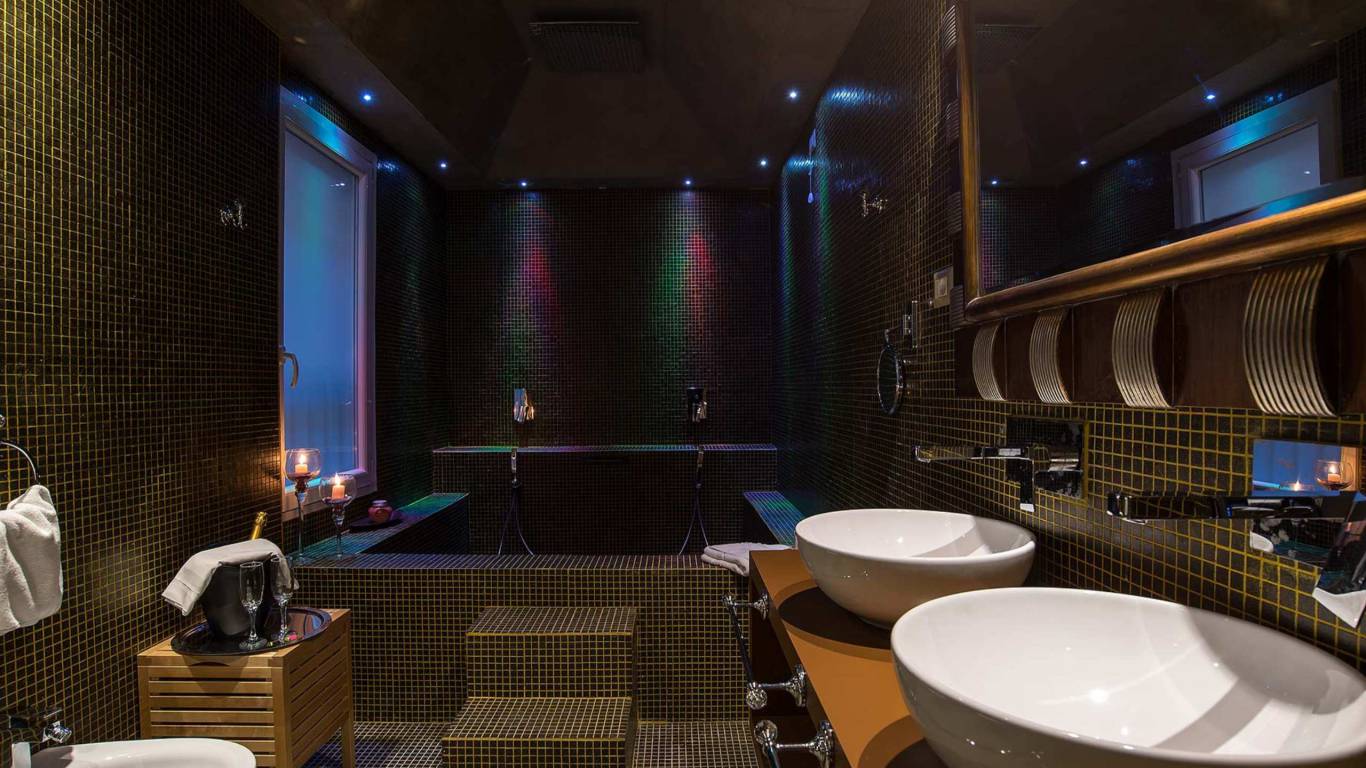 COLONNA SUITE
DEL CORSO
VIA DELLA COLONNA ANTONINA 41, 00186 ROME
Tel: +39 06 69 20 80 08
INFO@COLONNASUITE.COM
Contact us
Book now
RESERVATIONS